Charina Redugerio
""Have a good time. Life is too short to get bogged down and be discouraged. You have to keep moving. You have to keep going. Put one foot in front of the other, smile and just keep on rolling." — Kobe Bryant"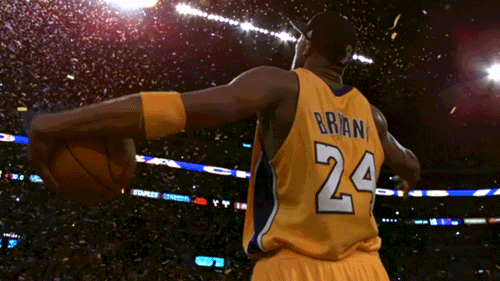 I always tell people my story how of tomboyish I was growing up. Before I found my passion for beauty I was always running around the playground wanting to play sports. My sister and I grew up watching and learning sports because of our dad. He taught us everything we needed to know about football, basket ball and base ball. I remember having to go to all these summer sports camps with him because thats how dedicated he was! I remember watching Kobe Bryant for the first time him and Shaq we're on the same team and I observed the look that Kobe had on his face, the look that I recognized all too well. He was young and he wanted to prove that they made the right choice to have drafted him into the lakers. Growing up and feeling like the black sheep of the family I recognized that feeling of having to work my ass off and feeling like I had to prove people that I belonged. I observed him I saw what hard work looked like when I watched him play. Everyone thought I liked Kobe just because he was a popular Ball player at the time, but no one knew why I rooted for him.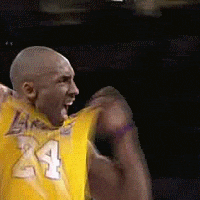 I remember watching numerous interviews of his teammates saying that he would be the first one in the gym for practice and the last one out the gym. He worked on his craft day in and day out. Kobe once said in an interview "Find what you're passionate about and don't let anyone tell you that you cant do it" He really was an example to our generation that being the hardest working person pays off. Its mightier than any NOs or slammed doors that you may have experienced in life. Another lesson I learned from Kobe is to value your loved ones. Never forget the importance of giving your family a proper goodbye (because you never know if it'll be your last goodbye) Hug them tight, kiss them as if it's the last time every time. Let your kids know that you're grateful to be their parent, tell them how proud you are of them every chance you get. Show them how much you love them. We get so caught up in our daily life duties that we forget the simple things that make the biggest difference in our lives. It's unfortunate that it takes a tragedy to remind us all how important it is for us to value these things.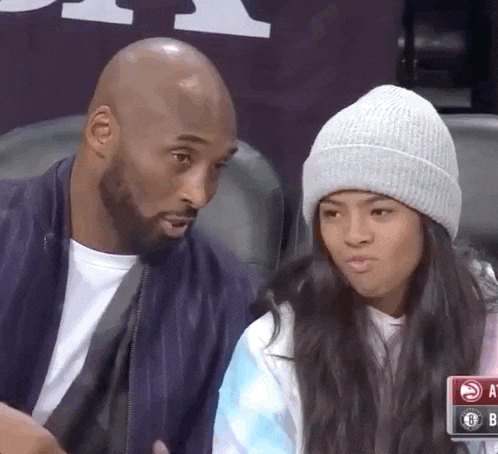 Kobe showed that in his daily life. He told people that the reason why he used a helicopter as a form of transportation was he wanted to make sure that on the days he had to put in time at the gym, he also was tired of having to sit in traffic and had to miss his kids plays and games. He said he was tired of that, he wanted to be known as the dad who always showed up. Till his last moments Kobe showed that he wanted that. Hours before he was even seen attending mass, the night before he took his wife and baby daughter out for "date night" How many of us have done things like that recently? I reflected a lot on my life and I realized that I've neglected so much of these things recently. I want to change that, I want to be better. I want to learn to have a healthy balance. I want to train my mind to have Kobe's mentality. I strive to have and live life with the "MAMBA MENTALITY"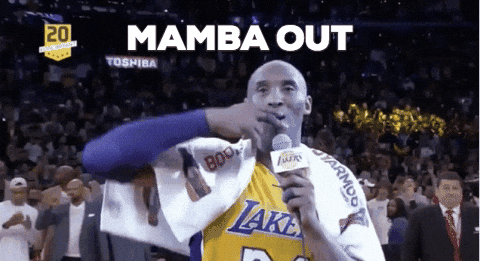 TO KOBE:
Tho I have never met you and will never get a chance to do so now... THANK YOU.
Thank You for leaving our generation with the trail that you blazed for us to follow. Thank you for being the perfect example of the underdog who worked his way to the top. You work and life here on earth may have come to an end, but your memories and your values and mentality will live on forever. MAMBA FOREVER!!! LONG LIVE MAMBA!!!
MAY YOU AND GIGI AND THE REST OF THE VICTIMS REST IN POWER.